Personalized Training Seminars
Book any the following workshops with America's best trainers
In one-day workshops, we educate attendees and add some practical training.

In two-day workshops, we educate and add a truckload of training. Hal Pitt Seminars believes 2-day workshops are the most beneficial as attendees not only learn concepts, they practice and reinforce them through exercises and role playing.
Blueprint to Excellence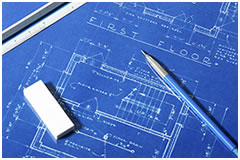 If you were to book one workshop for you organization, this would be the one. Exclusive to Hal Pitt Seminars, the Blueprint to Excellence will show you exactly how to build an exceptional organization or team. Ten years in the making and based on the most current research in management, leadership, and communication, our step-by-step process will guide you in your efforts to create an exceptional work environment that produces consistent results.
The Blueprint to Excellence is for any business. No matter what industry you work in, whether retail or food services, manufacturing or IT, hospital or academia, corporate or nonprofit, union or government, our expert trainer will show you how to get your team or organization running smoothly with a high level of commitment and common vision.
Our corporate experience has shown us that the #1 reason organizations and teams fail to reach a high level of productivity and morale is simply because leadership at all levels is not aware of the EXACT steps that must be taken to ensure business success.
Don't delay. Book this eye-opening workshop today!